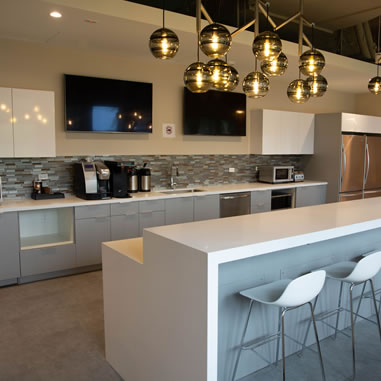 Maddox Group is a full-service general contracting and construction management firm located in Florida, with there headquarters in Boca Raton. We specialize in Tenant Buildouts & Ground Up Construction in the Commercial and Residential markets. Our experience stretches across the auto, industrial, education, healthcare, retail, hospitality, and markets throughout Florida. Our network is comprised of experienced and reliable subcontractors which allows us to leverage our relationships in this local market to add value to the project team.
Maddox Group has a dedicated staff that is actively involved in every project. As a quick, decisive, and versatile team, they are uniquely qualified because they are adept at managing projects that require fast-track attention. We lead an experienced and reliable sub-contractors network and we handle all pre-construction tasks, helping to streamline the process. Our skilled professionals will analyze details, challenge assumptions and provide the accurate data needed to make critical decisions. We take charge of projects, so the process for our clients is easy and the results are exceptional.
We're agile, we're growing and we're fiercely focused on the needs of our clients. We believe that our passion and integrity set us apart as much as our construction skills and experience. We pride ourselves on our reputation and we operate with the highest of standards. Of all the things we have built, the most valuable to us are the relationships we've established with our clients. Every day, we work to strengthen these relationships and we achieve success by maintaining the quality of our construction methods and the value of our professionalism – ensuring consistent, successful delivery on all of our projects.
Team Synergy
Experienced team that has worked together many corporate interior renovations, allowing for efficiency and open communication.
Client-Centric Focus
Deadline Driven
Solutions Oriented
Trustworthy and dependable
Communication and accountability
We're Fiercely focused on the needs of our clients.
Core Values:
Safety
We uphold a positive and proactive safety culture and lead by example in all aspects of our business. We strive to exceed best practices, and instill this value in personnel and subcontractors.
Integrity
Trust is at the heart of integrity. Being trustworthy means that we keep our word with customers, suppliers, partners, and fellow employees. It motivates us to do the right thing and go the extra mile.
Teamwork
We believe in the inherent worth for all people. To be successful, Maddox Group must be a rewarding place to work. We provide opportunity and encouragement to help our people reach their potential.
Dedication
Our unwavering commitment to getting the job done in a way that exceeds our clients expectations is what keeps people coming back with ever challenging projects.
Quality
Our goal is simply to be the best and to continually improve. This is accomplished through focused teamwork, pride in our work, quality controlled systems – and by hiring and educating the best people in our industry.